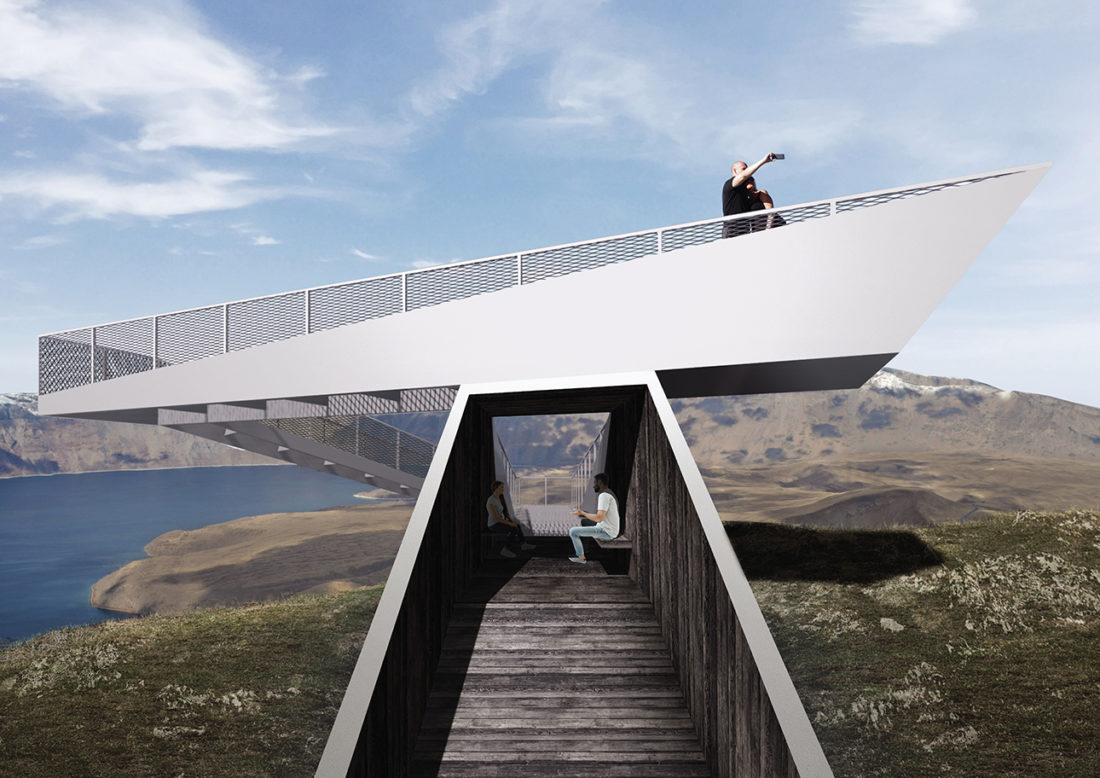 Nemrut Volcano Eyes Competition
AWARD: 3RD PRIZE WINNER
This competition tasked participants with envisioning a visitor observation platform to be constructed atop Nemrut, a volcano located in eastern Turkey. Positioned at an altitude of 2,800 metres at the southern edge of the dormant volcano, the intent of this new landmark is to provide unobstructed views overlooking the extraordinary caldera and its internal lakes, as well as the immense Lake Van to the east.
Participants were asked to deliver proposals for a 20 sqm iconic viewing station designed in consideration of this unique natural environment.
The project 'A Walk Beyond the Edge' aims at establishing a structure that would provide a memorable and breathtaking experience by giving the opportunity to appreciate the magnificent beauty of landscape in an exceptional way, beyond any limits.
S64 architetti interview:  https://beebreeders.com/nve-3rd-winn-interview